Main content starts here.
Fashion Show "We see us"
A ticket is required for this event.
Fashion
Advance reservation required
Number of visitors limited
Sold out
プロジェクト概要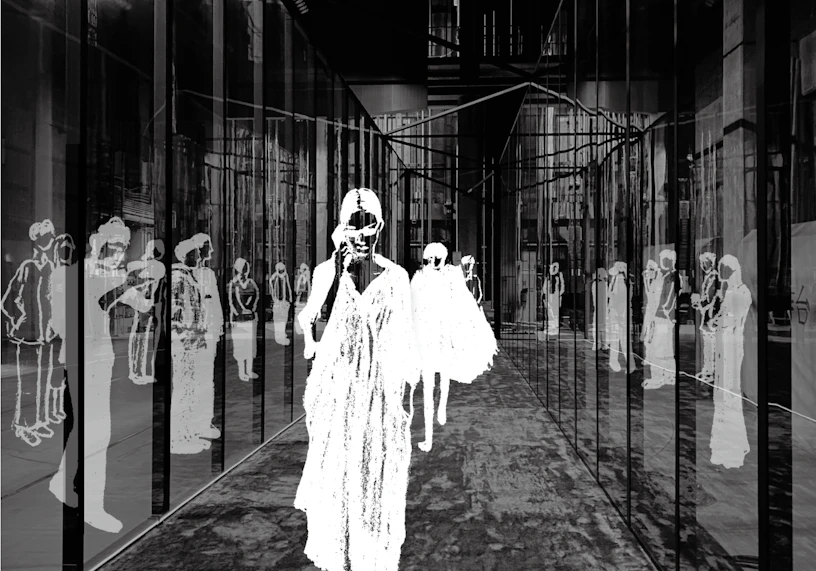 Models appear as part of the scenery at the Former Omiya Civic Hall, a venue loved by local people for a long time. For this show, the 'pathway' made from acrylic panels will be temporarily transformed into a runway. Takuhito Kawashima, the director of the show, is questions fashion, focusing more on the power of people to create connections and influence landscapes than clothes. At an art festival set in the city of Saitama, a "fashion show" will overturn the way we look at everyday life.
<Message from director>
Please dress like you're coming to a friend's recital, and come in a similar mindset.
KAWASHIMA Takuhito
<Notice of content change Nov.21.2023>
Performance artist MJ Harper, who was scheduled to appear at this performance, has cancelled his visit to Japan due to health reasons.
Although MJ Harper will not be appearing, a performance will still be held, directed by editor Kawashima Takuhito and others.
Advance reservation is required for this event.
Make your advance reservation here.
- All seats non-reserved
- Performance duration: ca. 30 min.
- Doors open 30 min. before the start of the performance
- No entry for pre-school children (applicable to some performances)
- To attend this event, you will be asked to present a ticket for this performance that is issued after your advance reservation,
in addition to your ticket for the main venue (1-Day Ticket or Festival Pass).
- This performance will be staged inside an exhibition space. Please be aware that there will be other visitors walking around at the exhibition.
Schedule

December 3

Hours

07:30~

Venue

Large hall at the main venue

Artists

Director|KAWASHIMA Takuhito Show Director|ANDO Masaaki Stylist|YAMAGUCHI Shotaro

Fee

Admission for this event is included in your ticket for the main venue. To attend this event, you need to make an advance reservation.