Main content starts here.
Jim O'ROURKE Concert: The Festival closes with the renowned multi-instrumentalist's live performance
A ticket is required for this event.
Music
Advance reservation required
Number of visitors limited
Sold out
プロジェクト概要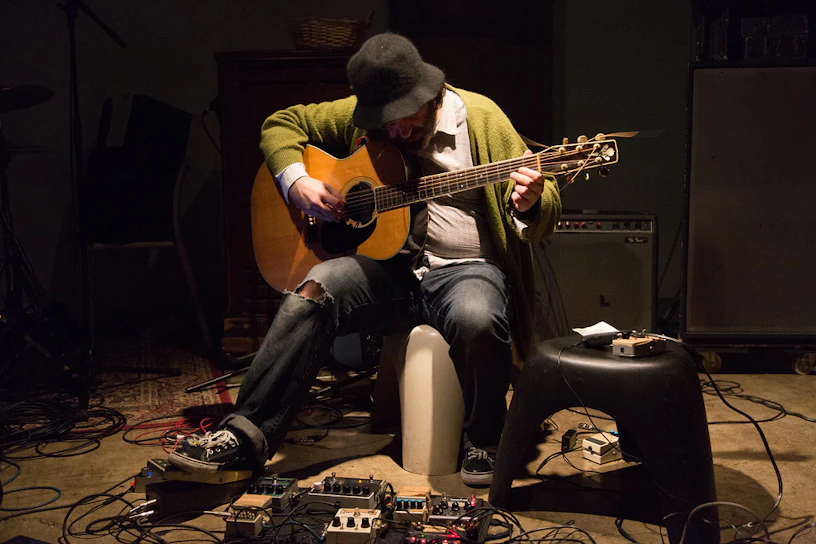 "Jim O'Rourke Six Days" (SuperDeluxe / 2013) Photo: MATSUO Ujin
Jim O'Rourke is an internationally renowned multi-instrumentalist whose work cannot be pigeonholes in one specific artistic genre or style. At the Large Hall of the Festival's main venue, he will present a brand new live set.


Advance reservation is required for this event.
Make your advance reservation here.
- All seats non-reserved
- Performance duration: ca. 90 min.
- Doors open 30 min. before the start of the performance
- To attend this event, you will be asked to present a ticket for this performance that is issued after your advance reservation,
in addition to your ticket for the main venue (1-Day Ticket or Festival Pass).
- This performance will be staged inside an exhibition space. Please be aware that there will be other visitors walking around at the exhibition.
Schedule

December 10

Hours

07:00~

Venue

Large hall at the main venue

Artists

Jim O'ROURKE

Fee

Admission for this event is included in your ticket for the main venue. To attend this event, you need to make an advance reservation.